Iraq's Kurdish Regional Government seeks int'l support to secure budgetary rights from Baghdad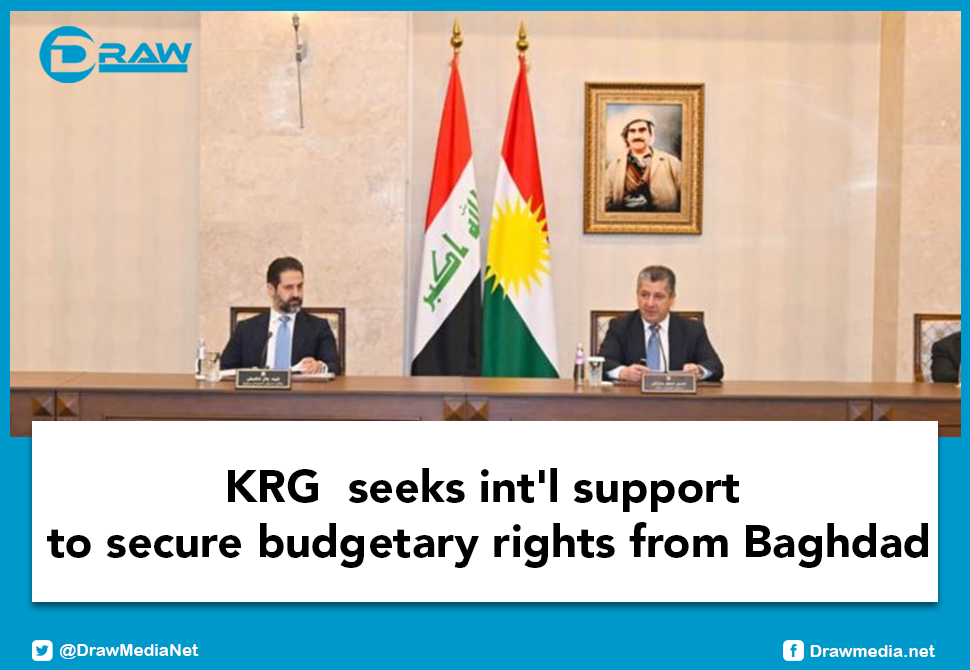 2023-09-07 09:14:57
The Iraqi Kurdish Regional Government (KRG) called on the international community Wednesday to support the region in "asserting its constitutional rights, ensuring progress in payment from the federal budget."
Civil servants in the region have not received their salaries for the past two months due to the federal government's failure to allocate the KRG's share of the budget, according to a statement released after a Cabinet meeting of the KRG.
The statement underscored that the Erbil administration has diligently fulfilled all of its obligations toward the Baghdad administration.
For the year 2023, the KRG's allocated budget stands at roughly 16.4 trillion Iraqi dinars ($12.5 billion).
According to the budgetary arrangement, 1.37 trillion dinars ($1.04 billion) should have been disbursed monthly to the KRG.
However, the Iraqi government on Sept. 3 decided to allocate only 500 billion dinars ($382 million) per month, while no funds were allocated for salaries in July and August.
The KRG called on the Iraqi government to reconsider its decision and stressed the urgent need for 906 billion dinars ($692 million) to cover the salaries of civil servants.
The KRG also strongly condemned the violence perpetrated against Kurdish citizens in Kirkuk and urged the Iraqi government to swiftly bring the perpetrators to justice.
Protests erupted in Kirkuk on Monday following the deaths of four demonstrators and injuries to 15 others over the weekend.
The protests initially began in late August, triggered by a government decision to transfer control of the Kirkuk Operations Command headquarters to the Kurdistan Democratic Party (KDP).
The KDP argued that the building had previously been under their control and should be returned to the party.
Peshmerga forces affiliated with the KRG had taken over bases abandoned by the Iraqi army in Kirkuk after the emergence of the Daesh/ISIS terrorist group in 2014.
However, in 2017, Iraqi government forces reasserted control over Kirkuk, ending the Peshmerga presence in the city.

لە هەڵبژاردنی ئەنجومەنی پارێزگای كەركوك، دەنگ بە كاندیدی كام لیستى كوردی دەدەیت؟