Iraq says technical matters holding back oil from Turkey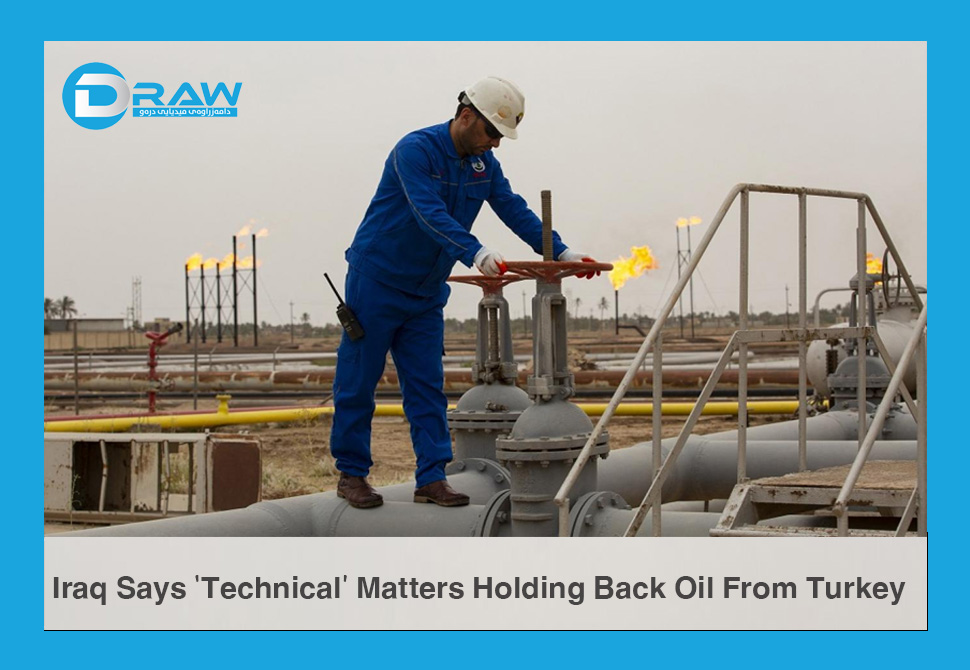 2023-04-28 11:10:39
Draw media
ByKadhim Ajrash and Khalid Al Ansary- bloomberg
Iraq said it's working with oil buyers and the Turkish government to resume almost half a million barrels a day of crude exports from a Mediterranean port "as soon as possible."
Iraq said it's working with oil buyers and the Turkish government to resume almost half a million barrels a day of crude exports from a Mediterranean port "as soon as possible."

The delay is due to "technical procedures only and they need to be completed legally," Basim al-Awadi, a government spokesman, said to Bloomberg on Wednesday. This should "only take a short period."

Ankara halted Iraqi shipments from Ceyhan — most of them from the region of Kurdistan — just over a month ago.

That was in response to an international legal ruling that it owed Baghdad $1.5 billion related to past exports from the terminal.

The dispute has held back oil worth hundreds of millions of dollars. It helped propel Brent crude beyond $85 a barrel in early April, before traders' concerns over the state of the global economy pushed the benchmark below $80. If the supplies restart soon, they could put further pressure on prices.

As part of the discussions with oil traders, Somo wants to ensure that Kurdish crude is sold according to international prices, al-Awadi said. That signals that Baghdad will try to cut the steep discount long applied to Kurdish oil.

Iraq brought the case against Turkey at the Paris-based International Chamber of Commerce as part of a broader attempt to rein in the semi-autonomous Kurdistan Regional Government and force it to stop exporting oil through Ceyhan independently.

Baghdad and the Kurdish government struck a temporary deal earlier this month designed to get oil flowing again from the port. But Turkey has yet to agree to that.

"There is communication with the Turkish government," said al-Awadi. Turkish authorities have "requested a short period of time as they examine the oil-pumping lines and pipelines in order to ensure their safety following two devastating nearby earthquakes in February," he said.

Officials from Turkey have previously said they want to negotiate the $1.5 billion settlement before reopening a pipeline running from northern Iraq to Ceyhan and restarting shipments.

Gulf Keystone Petroleum Ltd., a London-listed company operating in Kurdistan, said it would cut spending to preserve liquidity as the shut-in drags on.

Its stock slumped by 6.3 percent to the lowest in more than two years on a closing basis on Thursday, with the firm saying it's now owed more than $100 million by the KRG for its production.

The shares of DNO ASA and Genel Energy Plc, which also pump crude in Kurdistan, are down this week too.

"The lack of crude oil exports for a month has further exacerbated delays in KRG payments to international oil companies," Gulf Keystone said in a statement.

لە هەڵبژاردنی ئەنجومەنی پارێزگای كەركوك، دەنگ بە كاندیدی كام لیستى كوردی دەدەیت؟