Iraq-Turkey oil pipe restart not imminent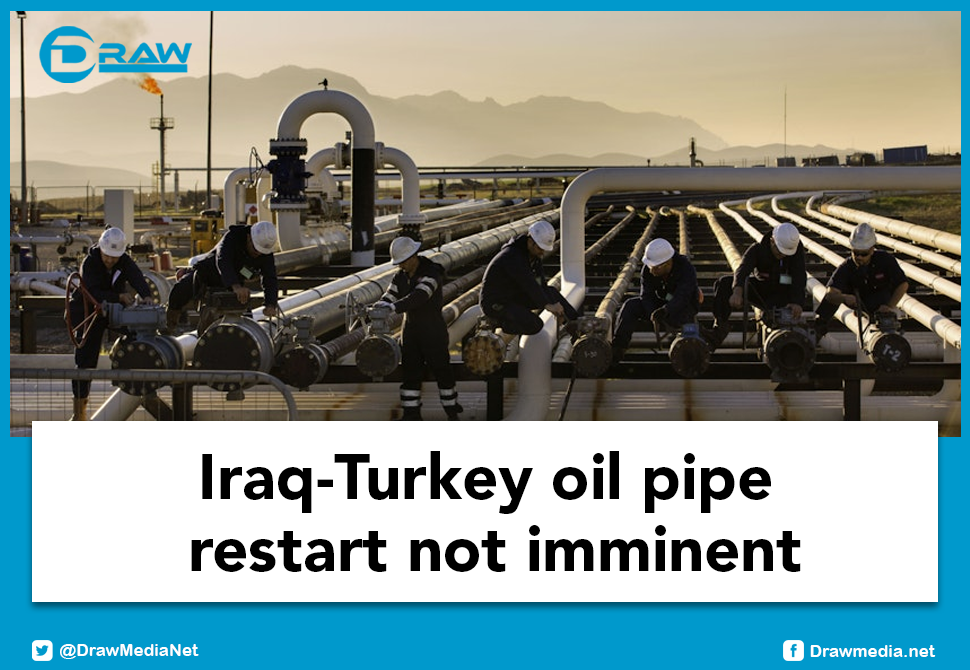 2023-09-28 09:32:48
The restart of the Iraq-Turkey oil pipeline continues to be "complicated" by financial compensation issues between the two countries and is not imminent, a senior Iraqi source told Argus, as expectations are mounting over a possible return of around 470,000 b/d of northern Iraqi crude following a six-month shut-in.
"The issue is not about logistics, but financial commitments," the source said. Talks about how and when to restart pipeline flows have been underway between Turkey and Iraq since late June. And the Turkish official line often attributes the halt in exports to inspection and assessment of the pipeline for earthquake-damage. Iraq's prime minister Mohammed Shia al-Sudani and oil minister Hayan Abdulghani also used this justification.
But the problem lies with financial compensation, according to the senior Iraqi source. "Turkey cannot pay Iraq the compensation it is required under the arbitration case ruling. The situation is complicated," he said.
The Paris-based International Chamber of Commerce (ICC) in March ordered Ankara to pay Baghdad $1.9bn for breaching its contract with Iraq by directly trading oil with the Kurdistan Regional Government (KRG) between 2014 and 2018. It awarded Turkey around $500mn for counterclaims, mainly predicated on low pipeline capacity and unpaid transportation fees dating back to the 1990s. Turkey is also seeking legal action against Iraq, and has filed at the ICC a motion to set aside the arbitration ruling.
Another financial layer hinders the restart of 470,000 b/d flows — around 400,000 b/d sold by the KRG and 70,000 b/d of federal Iraqi crude — from Turkey's Ceyhan port, according to the source.
"The Turks have loaned the Kurds a certain sum of money. It seems like payback used to happen through Turkey getting a certain share from Kurdish crude exports through the Iraq-Turkey pipeline," the source said. And Turkey wants the money, he said.
Turkey's energy minister Alparslan Bayraktar earlier this month said that the pipeline is "more or less ready", but that its restart was down to Erbil and Baghdad. "They need to get together and decide how they're going to proceed," he said.
Relations between Erbil and Baghdad have been strained over the past few months, with both sides accusing each other of not upholding their end of the 2023 budget agreement.
But Iraq's federal government this month approved an increase in loans to the cash-strapped Kurdistan Region Government (KRG), which could temporarily turn down the heat between the two. And the KRG's finance ministry on 24 September announced that it will begin dispersing public servants' salaries, in a sign that Baghdad began transferring money. Erbil will initially receive 2.1 trillion Iraqi dinars ($1.6bn) for the current fiscal year, to be paid in three ID700bn instalments starting this month.