Iraq-Turkey oil flows not expected to resume before October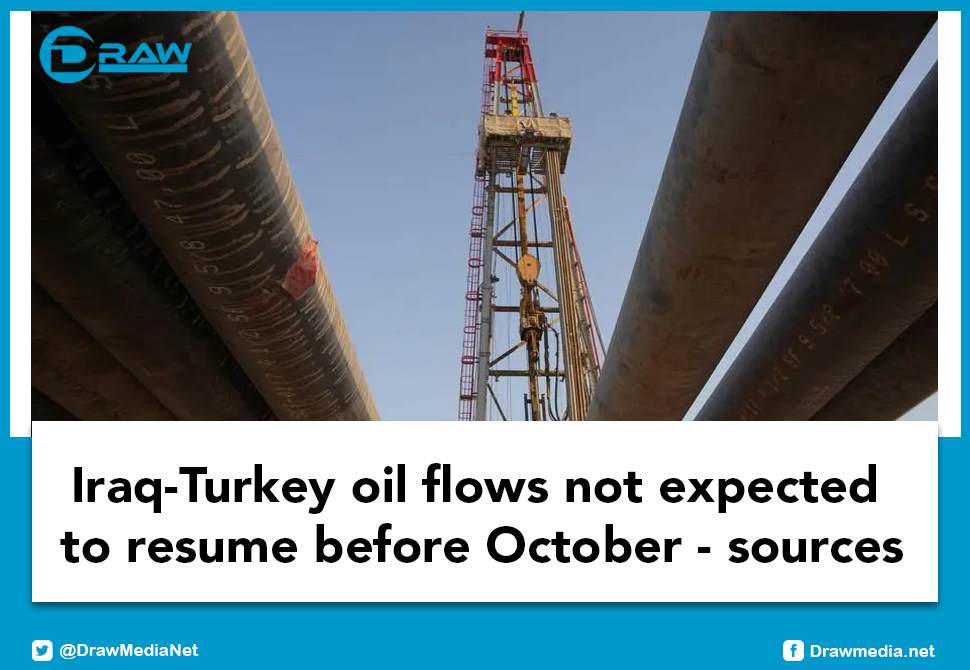 2023-09-06 08:49:39
Reuters
Iraqi oil flows to Turkey are not expected to resume before October, when Turkish President Tayyip Erdogan will likely visit Baghdad, sources said, after the trip originally scheduled for August was postponed.
Turkey halted Iraqi northern oil export flows on March 25 after an arbitration ruling by the International Chamber of Commerce (ICC) ordered Ankara to pay Baghdad damages of $1.5 billion for unauthorised exports by the Kurdistan Regional Government (KRG) between 2014 and 2018.
In April, Iraq petitioned a U.S. federal court to enforce the ICC arbitration award. A lack of progress on resolving this litigation was one of the reasons behind the postponement of Erdogan's August visit, the sources said.
Erdogan still intends to visit Baghdad and "wants an agreement to be signed", but "so far the concrete steps expected by Iraq have not yet been taken", resulting in slow progress, a senior Turkish official said.
One of the steps Ankara is seeking is a halt to the U.S. litigation and as a result, Erdogan's visit is scheduled for October, the source added.
"Until now we have not received a definite timeline from Ankara on when the Turkish president is expected in Baghdad," another source, an Iraqi foreign ministry official, said.
"It could be the end of this month, or more likely in October, depending on the successful development of talks on energy issues which require a longer than expected time due to multiple thorny issues."
Energy officials in Baghdad and Ankara are "having complicated discussions", with the resumption of flows "the most difficult question", an Iraqi oil official with knowledge of the talks said, adding it was "not likely" flows would restart this month.
Turkey has also sought a compromise to reduce the damages to be paid to Iraq under the ICC arbitration, two Iraqi oil officials close the talks said.
Iraqi sources have previously said Turkey wants Iraq to drop a second arbitration case on exports covering the period from 2018 onwards.
Turkey's energy ministry did not immediately respond to a request for comment.
The KRG has lost roughly $4 billion since oil flows to Turkey's Ceyhan Port through a pipeline were halted, two sources familiar with the matter said. (Reporting by Ahmed Rasheed in Baghdad; Additional reporting by Can Sezer and Jonathan Spicer in Istanbul; Writing by Yousef Saba in Dubai; Editing by Jan Harvey)

لە هەڵبژاردنی ئەنجومەنی پارێزگای كەركوك، دەنگ بە كاندیدی كام لیستى كوردی دەدەیت؟