Sudani was informed of the Erbil talks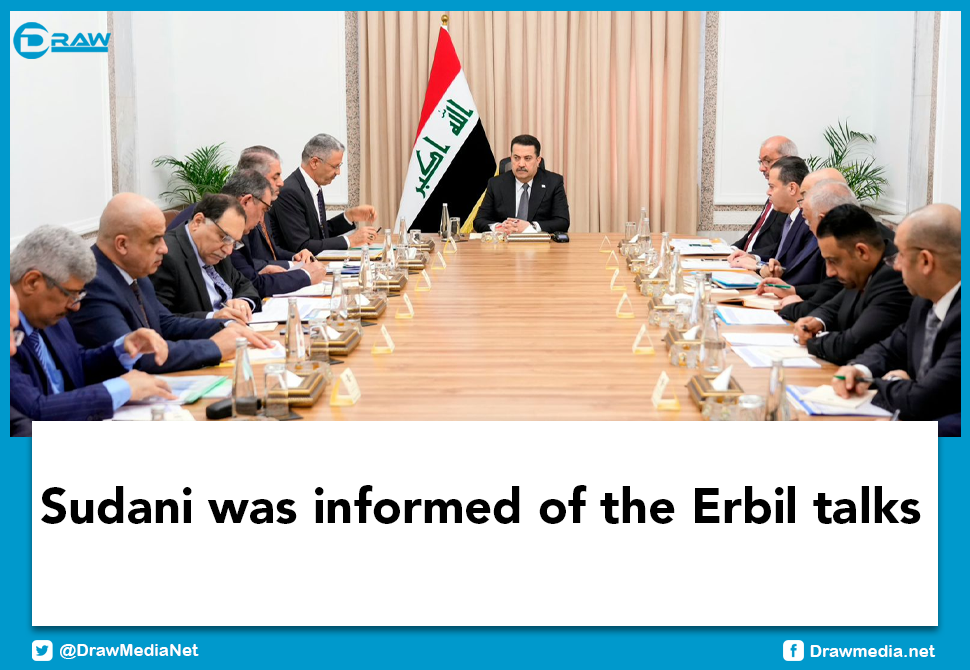 2023-11-19 17:20:58
A week after his return from Kurdistan, the federal oil minister briefed on the outcome of the talks in Erbil, but Baghdad has not yet made its decision on the proposals for the export of oil from the Kurdistan Region.
Prime Minister Mohammed Shia Al Sudani chaired the periodic meeting on Sunday to oversee the Oil Ministry and its projects, focusing on implementing plans aimed at developing Iraq's oil sector.
Attended by the Oil Minister, senior officials from the ministry, and advisors to the Prime Minister for oil and energy affairs, the meeting reviewed extraction and distribution projects, export initiatives, gas projects, refineries, progress rates, and obstacles hindering implementation. Additionally, it discussed investment opportunities announced by the ministry for 2023.
The Prime Minister stressed the vital importance of enhancing this pivotal sector, given its linkage to national plans and desired development. He highlighted the significance of utilizing the increased global oil prices to boost financial allocations through optimal oil and gas investments.
Al Sudani emphasized that oil constitutes the primary income source, and the government is focused on developing the oil sector along with other industries such as chemicals, petrochemicals, and fertilizers, per its governmental program. Moreover, efforts extend to improving the electricity sector, implementing an integrated energy projects plan, and ensuring continued support through solutions, policies, and decisions.
During the meeting, Al Sudani was briefed on the discussions between the federal Oil Ministry and the Natural Resources Ministry in the Kurdistan Regional Government (KRG) regarding resuming crude oil re-exports via the Turkish port of Ceyhan.
It is noteworthy that oil flow from Kurdistan and Kirkuk to the Ceyhan port in Turkey ceased on March 25 due to an International Arbitration Court ruling concerning oil exports between Turkey and Iraq.