Focus Group (Election Awareness) in Garmian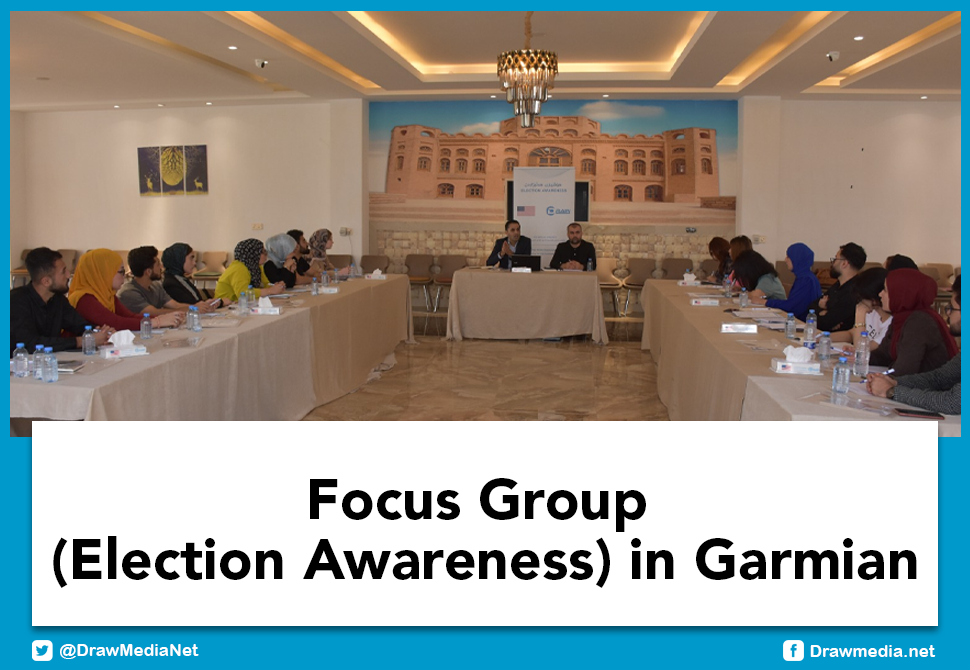 2023-11-16 19:59:02
A focus group on "Election Awareness" was held in Kalar (Garmian province), organized by Darw Media Organization with the financial support of the U.S. Government.
The implementation of the project started on Tuesday November 14, 2023 in Kalar district, the center of Garmian administration.
A number of young people of both sexes participated in the first (focus group). They discussed the participation of young people in the electoral process. Why do most young people boycott the elections?
The (Election Awareness) project will be implemented in (8) focus groups in the four provinces (Erbil, Sulaimani, Duhok, Halabja) and the four independent administrations (Garmyan, Raperin, Soran, Zakho).
The project is being implemented by Darw Media Organization with financial support from the U.S General Consulate - Erbil.