KRG oil in the control of three women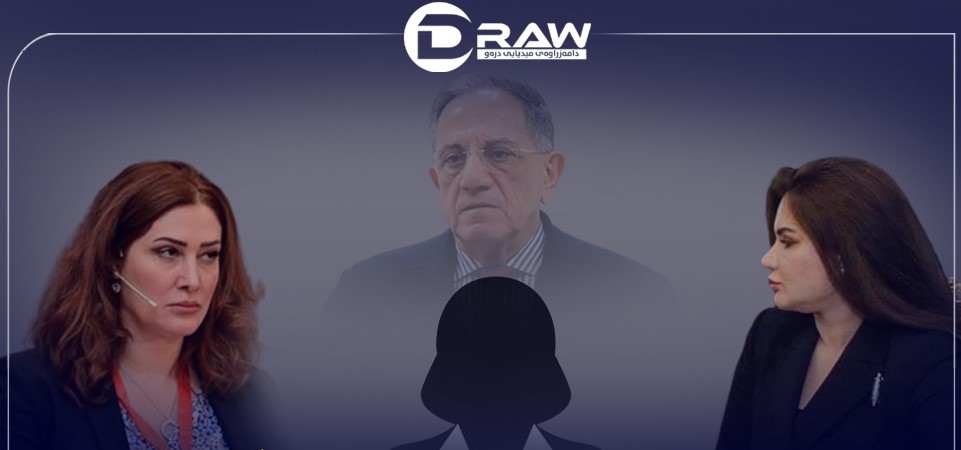 2022-05-28 11:30:33
Draw Media
When he first received the position, Kamal Atroshi threatened to tear to pieces those who are corrupt, but in the end, He knelt before three women close to the Barzani family. Kamal Atroshi, the man who said, "I will distribute oil to all the villages myself." But during his service, the people died in cold. He talked about solving the gasoline problem and gasoline prices reached the highest level during his time. Did Kamal Atroshi resign due to illness or did he resign because he got disappointed? More details in this report.

Is he sick or disappointed?
A statement issued by the office of Prime Minister Masrour Barzani attributed the resignation of Kamal Atroshi to the health condition of the minister, but according to (Draw) information, the reason for the resignation is related to the interference in the affairs of his ministry. In particular, the influence of Dr. Ranya Majid, Masrour Barzani's assistant for economic affairs, in the affairs of the Ministry of Natural Resources.
According to Draw's information, despite being Masrour Barzani's assistant for economic affairs, Dr. Rania also manages the affairs of the Deputy Prime Minister for Energy Affairs.
(Draw) has learned, that another part of Kamal Atroshi's concerns and his resignation from the Ministry of Natural Resources is related to the unlimited interference of another woman named Dr. Ghazala, the Director-General of Contracts and Companies in the Ministry of Natural Resources.
Dr. Rania and Dr. Ghazala are both very close to Prime Minister Masrour Barzani.
When Atroshi took over as the minister of natural resources, his first promise was to change the structure of the ministry, as he said, "he wants to create an international structure for his ministry."
In late 2021, Kamal Atroshi left the ministry for a while, when there were rumors of his resignation, but later denied it, saying he had gone abroad for medical treatment.
KRG oil in the control of three women
Before and after the resignation of Kamal Atroshi, the KRG oil dossier is controlled by three women, all of whom are close to the Barzani family.
Omid Sabah, the Cabinet Office Chief, who is Masrour Barzani's shadow in the government, is responsible for bringing back the KRG oil revenue from Citibank in the USA to the Egyptian bank in Dubai. After bringing BACK the money to Kurdistan, the oil revenue goes to RT Bank, the director of this bank is a woman named Hamela Abdulstar Gardi. Then she transfers the oil revenue to the Minara Bank for salary expenses. (Hamela Gardi), (Dr. Rania Majid) and (Dr. Ghazala), as three women close to the Barzani family, dominate the oil dossier and revenues of the Kurdistan Region and no oil minister can encroach on the power of these three women in Masrour Barzani's cabinet.